Accurately mine and screen critical financial data from thousands of leading Canadian companies.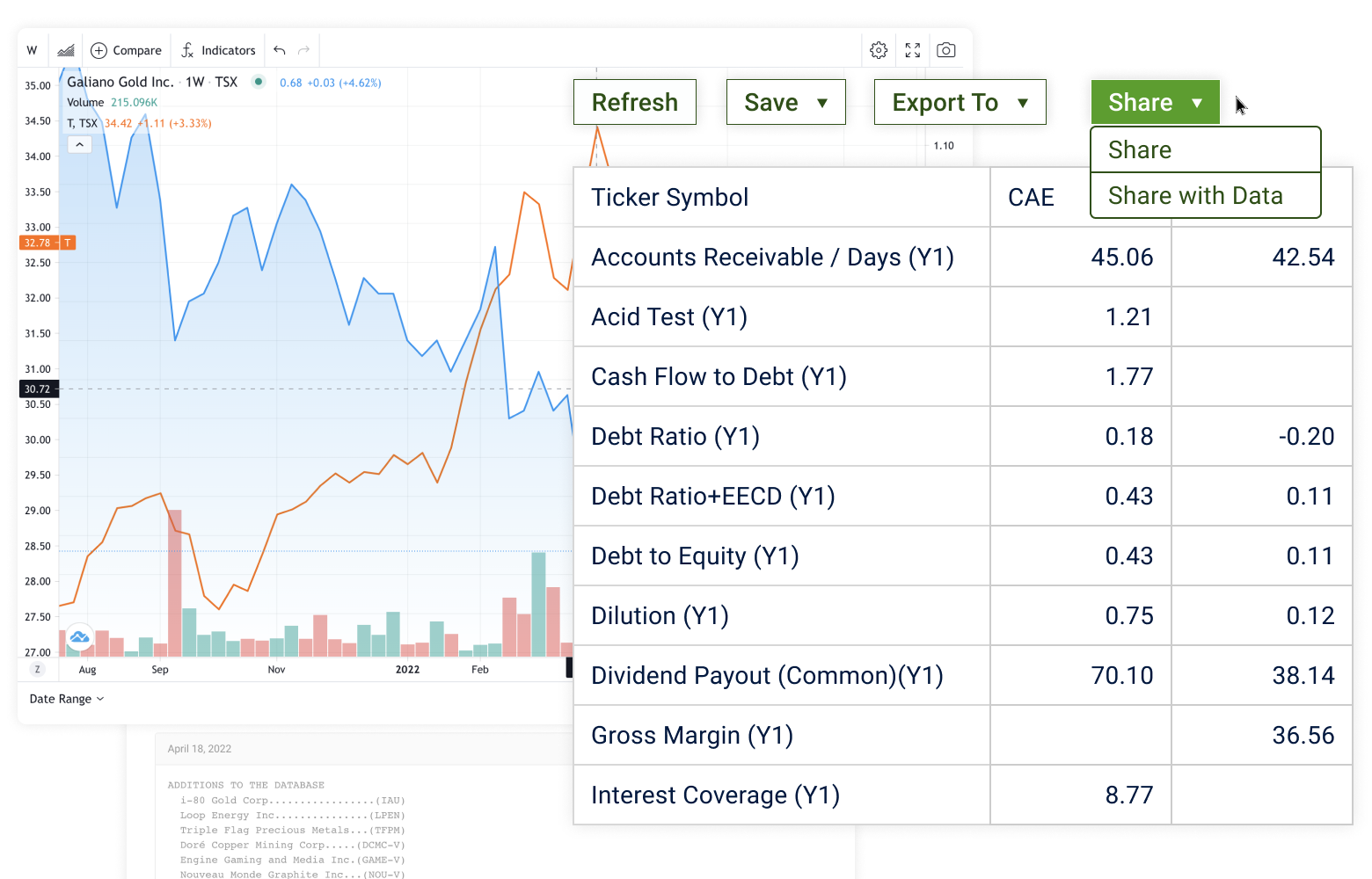 Clean datasets, available on demand.
Analyzing critical stock data often involves a confusing labyrinth of obscure charts and muddled displays. It doesn't have to be this way.
StockGuide compiles the same insider data on Canadian stocks in an easier-to-digest, more accessible format.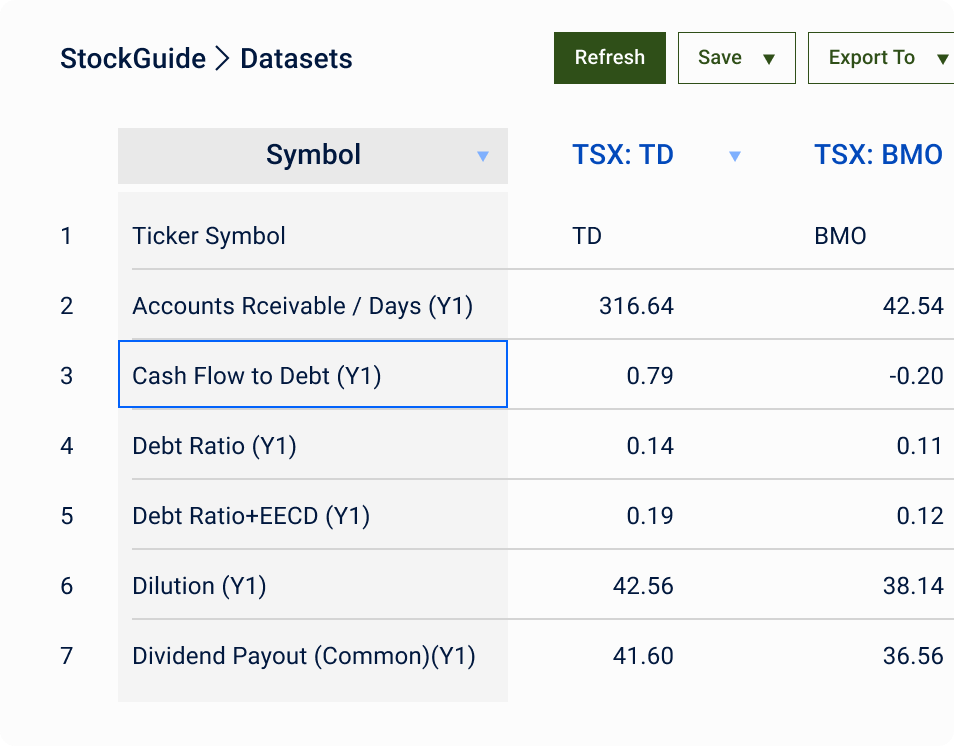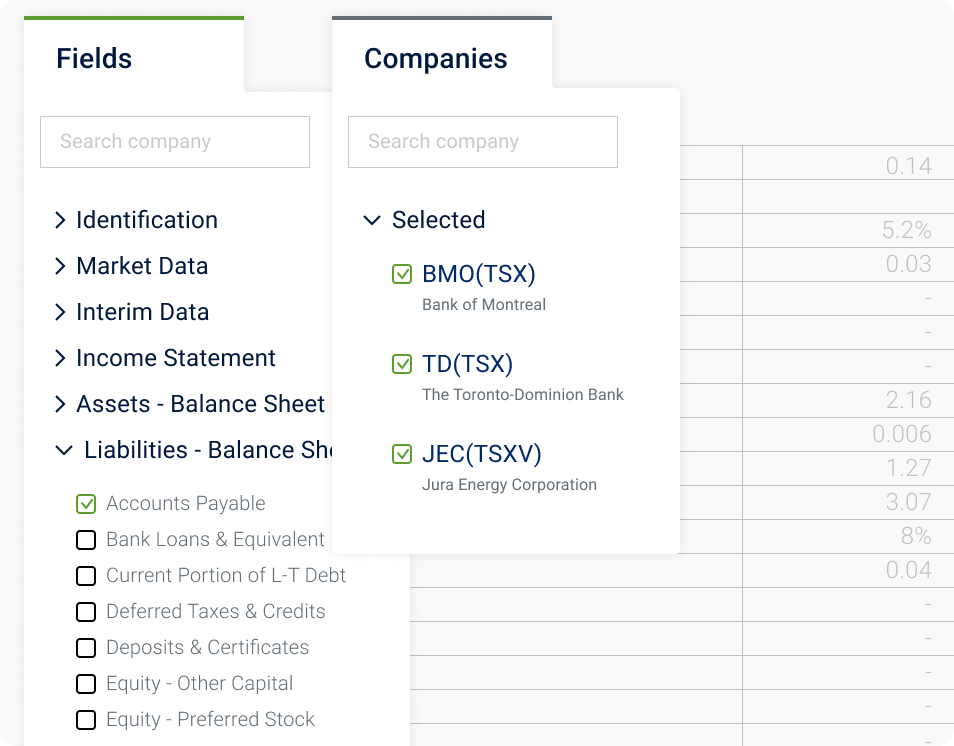 Screen thousands of leading TSX stocks with laser-focused precision.
It's time to mine and screen stock data on your terms.
StockGuide is fully customizable, making it easy to access and display the Canadian stock info you need exactly when you need it. The platform supports fundamental North American stock analysis too.

More data meets less hassle. What's not to love?
Don't let the simple presentation fool you – StockGuide is the best source of in-depth financial data for Canadian companies listed on the TSX. Security-master information? Major shareholders? Recent filings? Financial ratios? It covers it all…and more.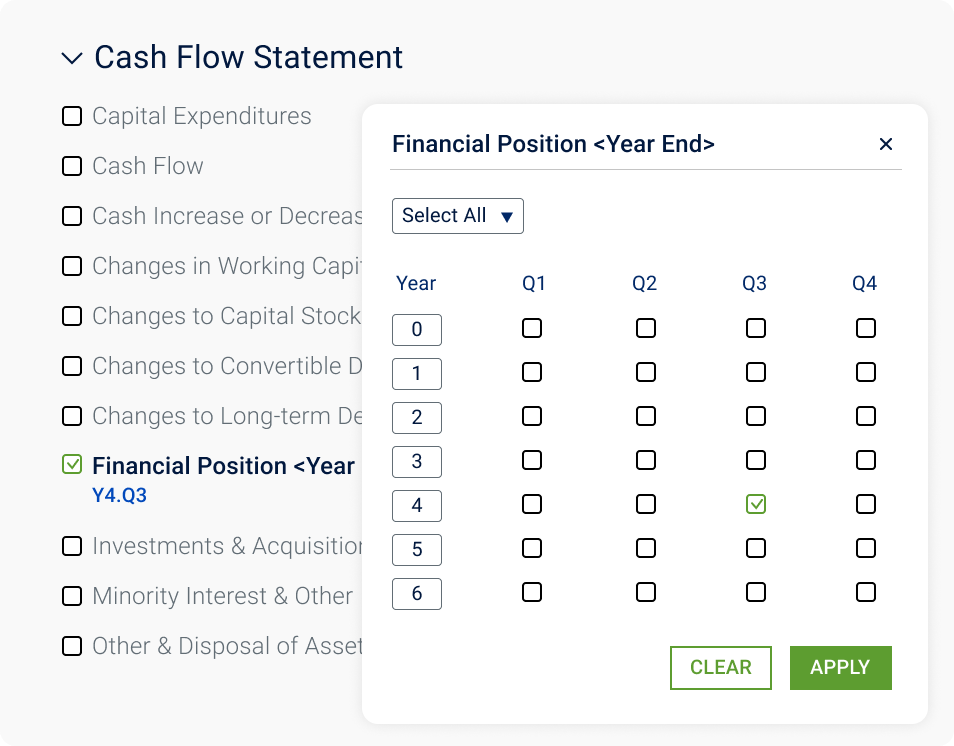 Try StockGuide for Free Today
Enjoy full platform access for 7 days, no credit card required.
Find out today how StockGuide can solve your data needs.