Smarter investments, right at your fingertips.
Make informed, data-driven investment decisions based on leading research and advanced portfolio analytics.
Try our award-winning investment research platform today!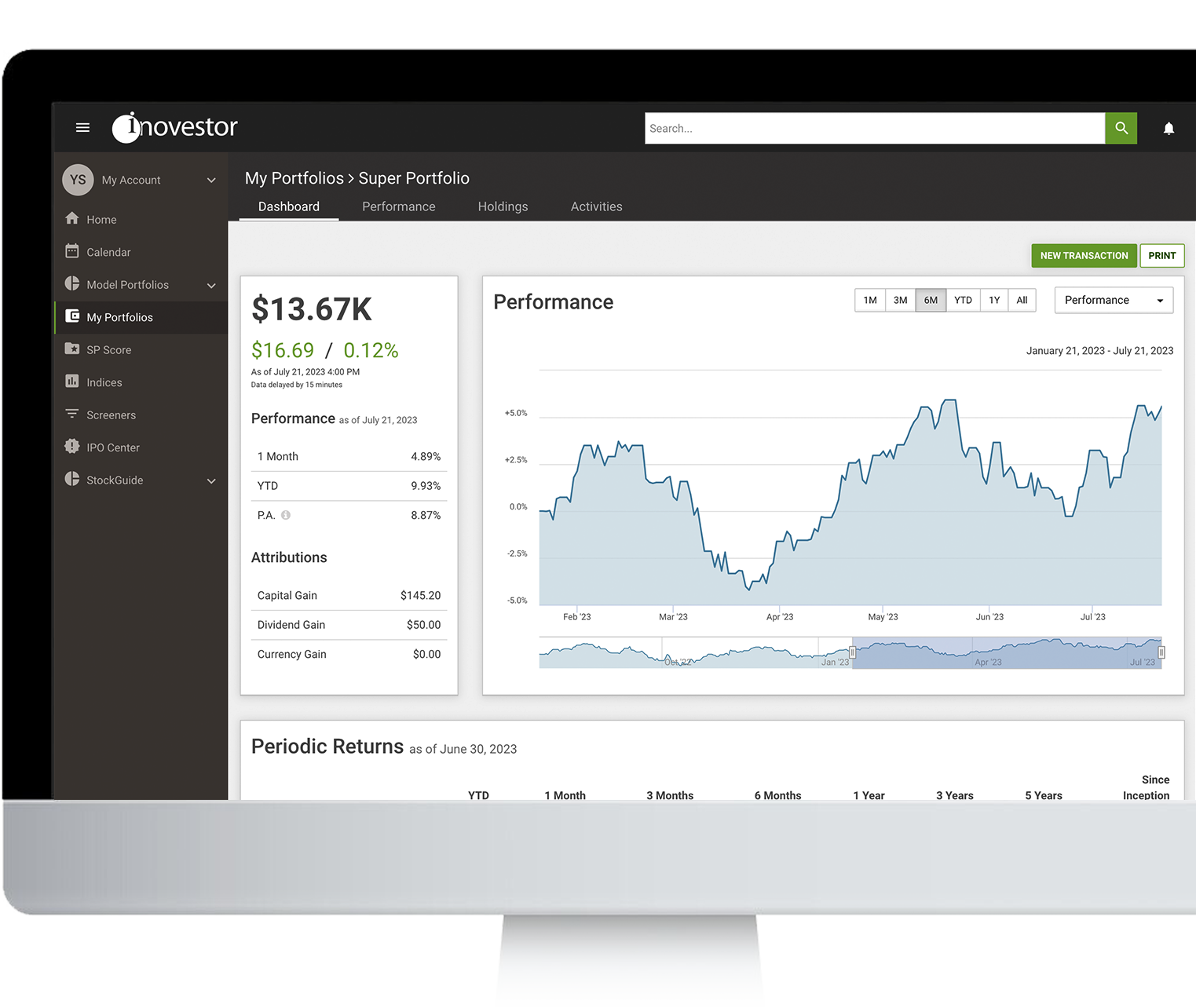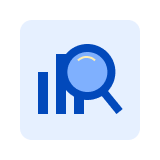 Explore our in-depth analysis for +13,000 companies in North America – dive into detailed, individualized company scorecards.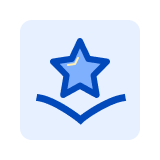 Generate and expand on portfolio management approaches using screeners, Scorecards, and strategies.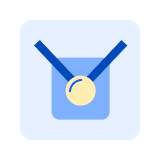 Track existing portfolios and watchlists using the lens of strategies.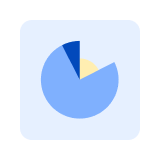 Analyze, track, and customize our 40+ equity strategies for both Canada and US – leverage strategies that best fit your clients' investment needs.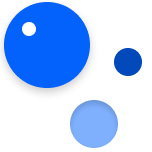 Find the right solution for your practice.
Explore our packages today!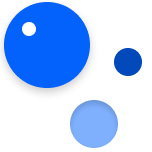 Find the right solution for your practice.
Explore our packages today!
Comprehensive company research with instant, on-demand insights
One-page data reports for over 13,000 publicly listed companies in just a few clicks.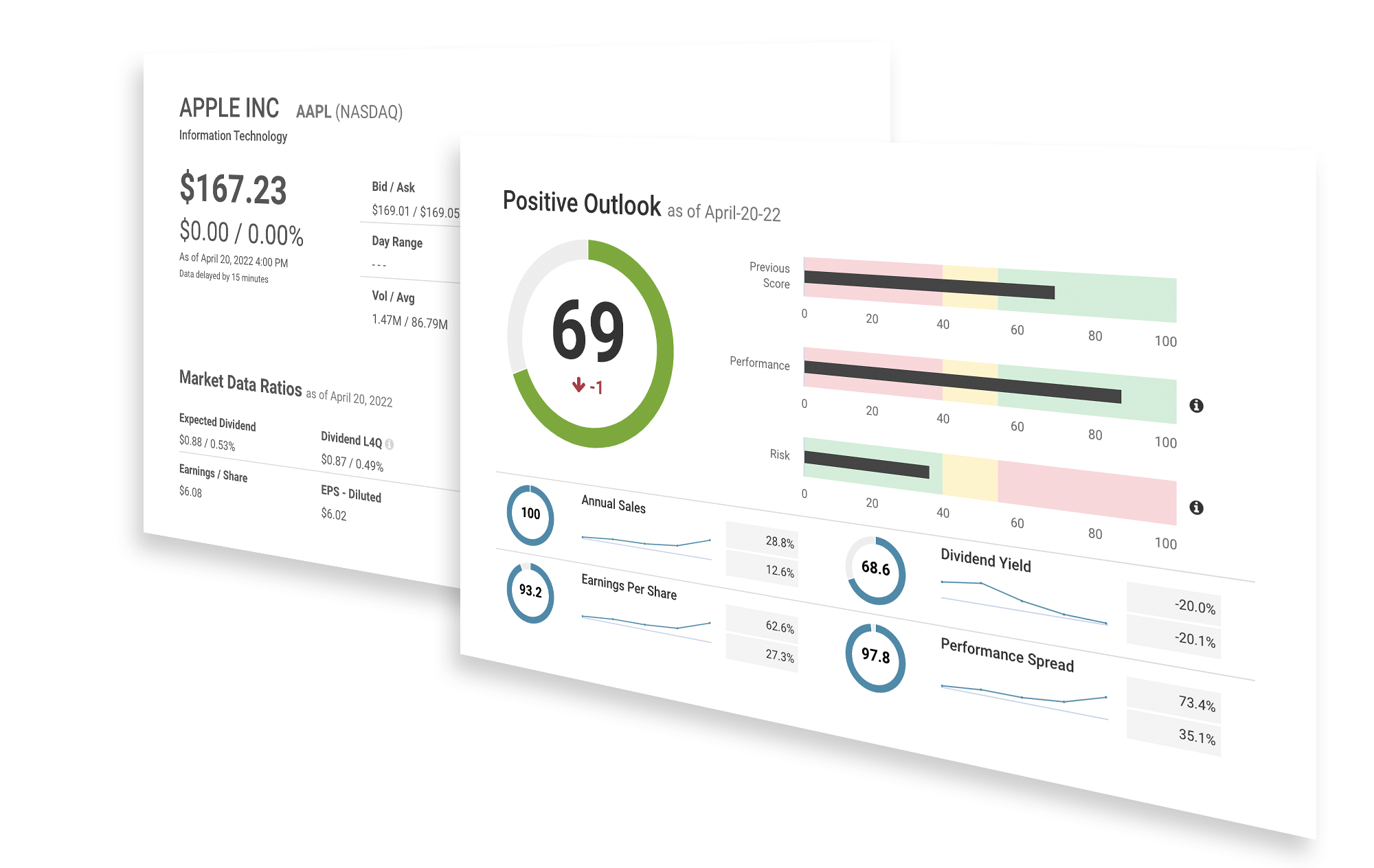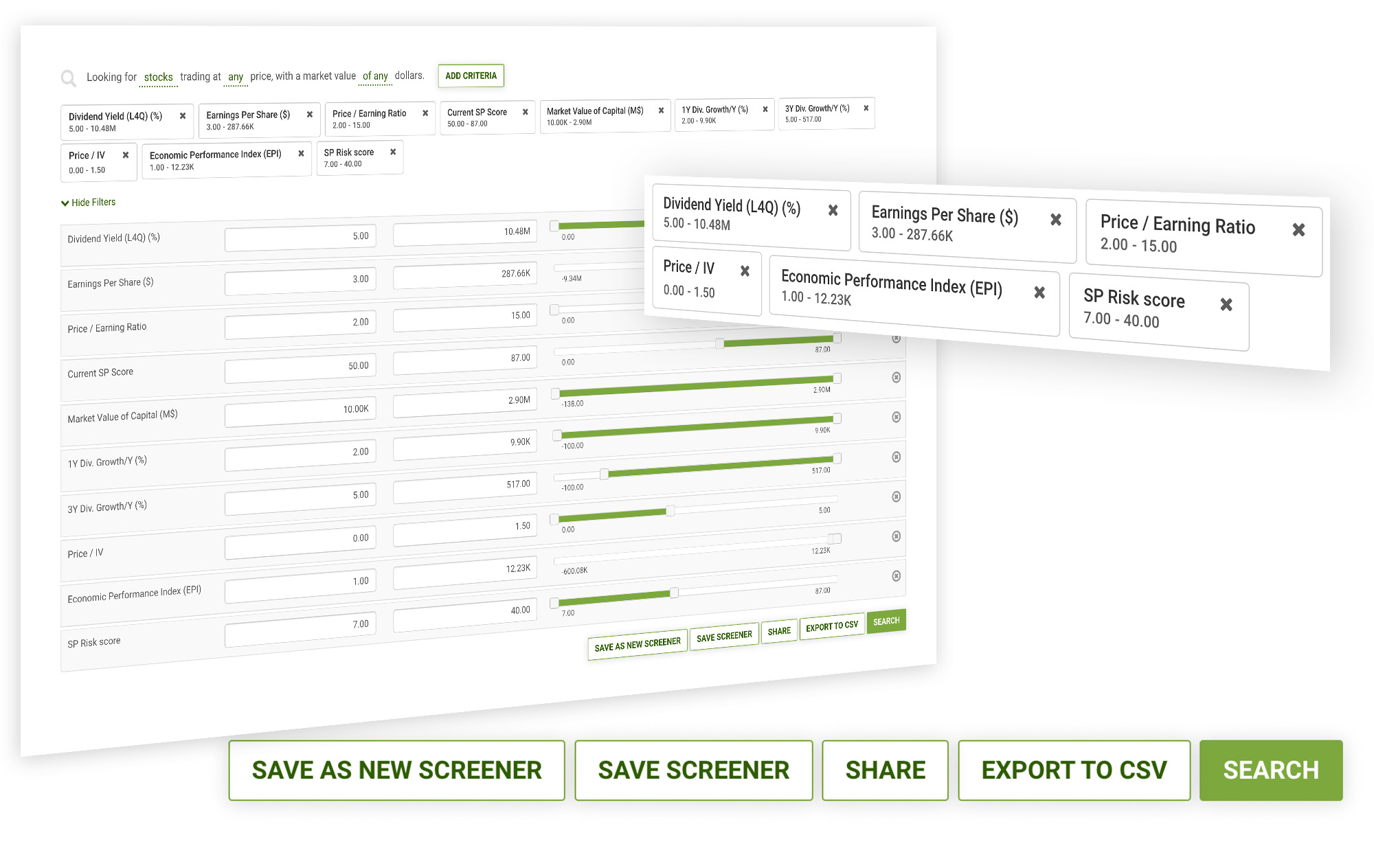 Scan thousands of stocks with laser-focused precision
Leverage our award-winning research tools to quickly and efficiently identify top-performing or undervalued stocks that match your unique criteria.
Showcase your model portfolios on a single dashboard
In addition to offering industry-leading analytical and portfolio management tools, the Inovestor dashboard simplifies the process of viewing, editing, and showcasing model portfolios.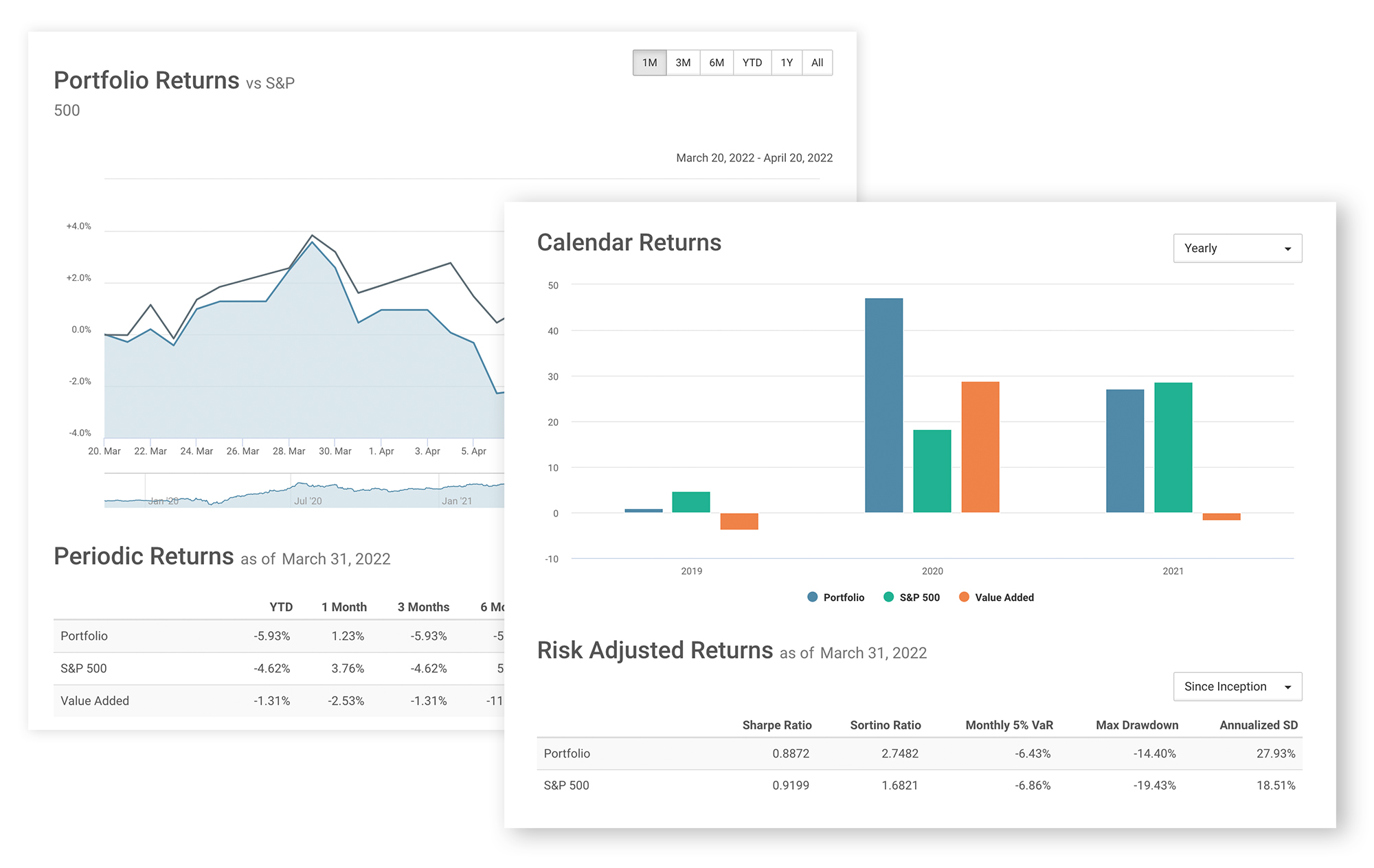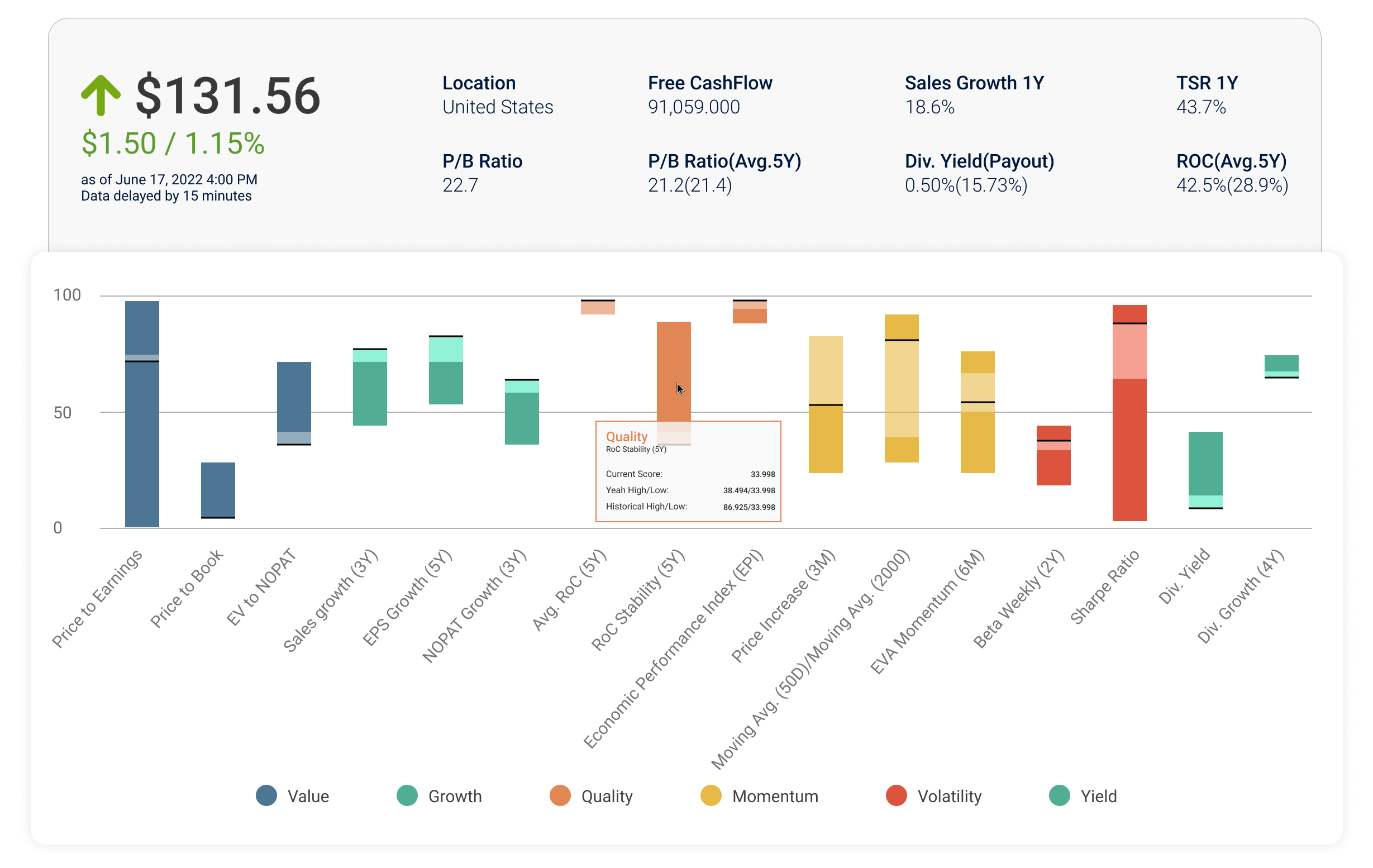 Make informed, data-driven investment decisions
Inovestor's state-of-the-art performance tracking capabilities, top-rated research, and guided model portfolios help drive informed investment decisions.
Powerful solutions for greater decisions.
Inovestor helps thousands of investors make informed investment decisions – here's what some of them had to say:

"Our team is very satisfied with the Inovestor software: both for searching investment ideas and for the monitoring of our positions. A great added value for the management of our portfolios! Thank you!"
Associate Investment Advisor - National Bank Financial

"I am very satisfied with the Inovestor/Stockpointer software! I have been a user of this software for about 20 years and all the people I have dealt with at Inovestor have been very accommodating. I am very happy with the software which, like my practice, is constantly evolving. Thank you, Inovestor."
Investment Advisor - Industrial Alliance Securities

"I have used the Inovestor software professionally for many years. The software has proven to be an extremely useful screening tool and source of historic data. They have been very responsive to requests and provide timely assistance. I highly recommend Inovestor as a valuable aid in security analysis."
President at Sprung Investment Management Inc.

"I have been using Inovestor's software for many years and have found it to be extremely helpful. I use it daily in my financial advisory practice. It helps me not only to identify investment opportunities, but also guides me away from less desirable investments. I am very pleased with the software and the support from the team at Inovestor and would recommend it to any investor!"
Portfolio Manager, Echelon Wealth Partners

"Portfolio compliancy processes at the branch and firm levels could be much more productive and efficient if PfScan was used throughout the orgnazation."

"Just recently I did a PfScan for one of our largest clients – they were so impressed, not only did they approve all of our suggestions within the portfolio, other clients have since called wanting to see a PfScan of their own portfolio!"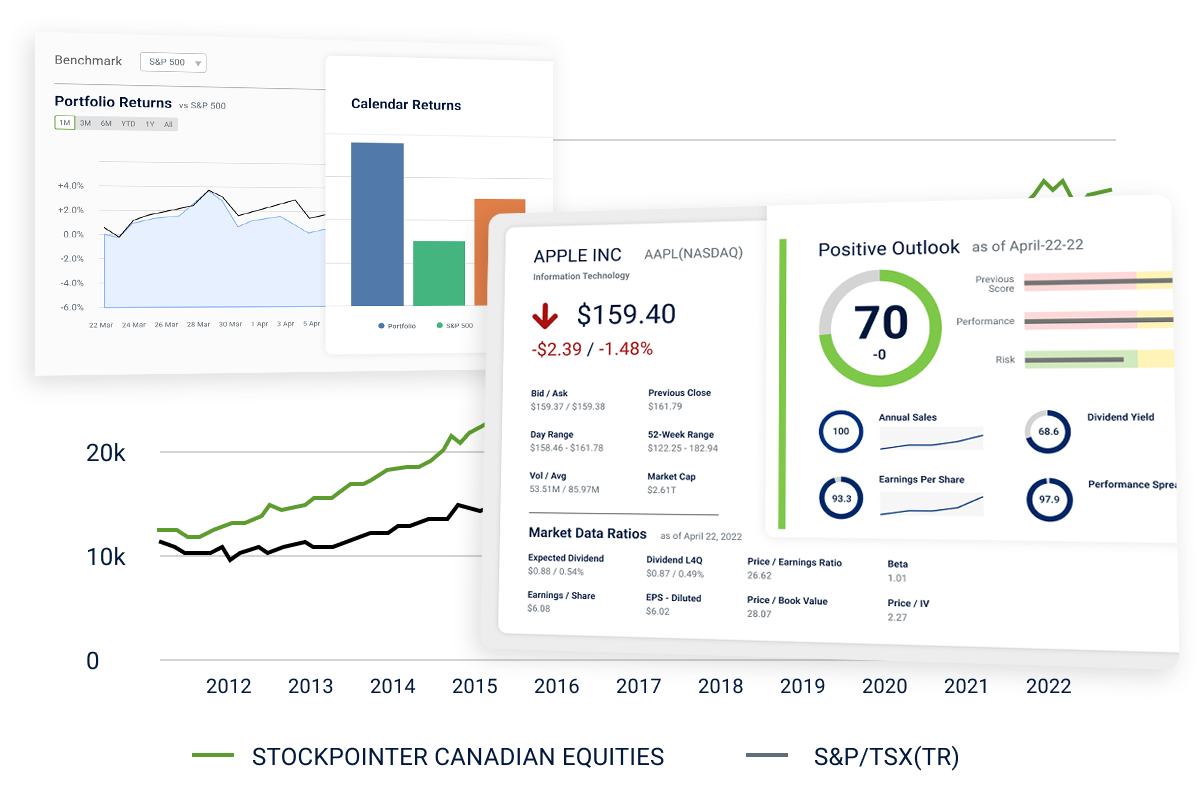 Ready to discover what Inovestor can do for you?
Try the platform for FREE, with no credit card or software installation required.